Maro Hogan started at Staples, Inc. providing creative concepts, layouts, and copy fitting for their custom catalogs, interior pages, and ancillary materials and was responsible for the entire production of the catalogs. Maro then went on to work at White Rhino Productions, an award winning advertising firm in Burlington, Mass. She developed, designed, and executed various marketing materials, including corporate identities, advertising, websites, direct mail, brochures, datasheets, billboards, and tradeshow signage.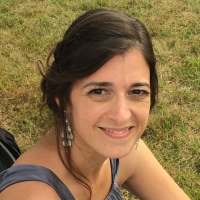 Co-founder, Creative Director/Designer

"
I love to read, knit, and
  ride motorcycles.        
 "
Pennsylvania born and raised, and Massachusetts educated, Monty is what you would call a "jack of all trades." He has experience in photography, publishing, production and creative layout design, e-learning courseware, marketing, user interface design, media production and direction, and more, while working for companies like Sundance/Newbridge Publishing, Integrity Interactive, Staples Corporate, and SAI Global. Monty is also an avid Apple computer fanatic and loves to fix, upgrade, and support all ages of Macs. He acts as Maro's IT and also available to service clients' needs as well.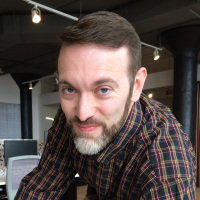 Co-founder, Designer/Mac Support
"
I love 
volleyball, cars
  and bikes, and


  computers/electronics.
"